REVOLUTION KIDZ
Revolution Kidz is for children ages 0 through 5th grade. Every week, our Revolution Kidz Serve Team has a goal for your child. It is for your child to leave saying three things: 1. I learned about Jesus. 2. I had fun. 3. I can't wait to go back! Revolution Kidz is a safe, clean, bright, fun environment where you can leave your child while you attend the worship service. Every week you can be confident that your child will be presented a bible story on their level, in a way that is real and relatable to their young lives!
WANT TO SERVE WITH REVOLUTION KIDZ?
We would love to have you serve in Revolution Kidz with us. There are so many different areas you can get involved in. Sunday Kidz, Wednesday Kidz, Nursery, "The Nest" – there are so many opportunities for you to be able to speak into the lives of young people and give them Godly love and encouragement as they grow!
If you'd like to serve in Revolution Kidz, contact our Serve Teams Coordinator, Brittany Henderson at bhenderson@revolutionchurchnc.com. Please note that anyone wanting to serve with Revolution Kidz in any capacity will be required to submit all necessary information for a background check and complete training with our Revolution Kidz team leaders.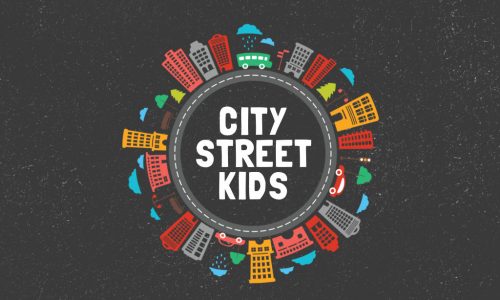 City Street Kids
Welcome to the City! And don't worry, you're not the only new kid in town. Michelle just moved here with her dad and she is helping her new friends, Molly and Zane, learn what it means to be a follower of God. Children ages 6-12 will sing, dance, and learn right along with them as we take a look at some important moments from the life of Abram in the Bible. Stretch before you arrive and get yourself warmed up. You're about to begin Elevate's first musical series: City Streets, The Musical!
If you have any questions pertaining to Revolution Kidz, we are here to help! We would love to give you more information on how you can become a volunteer, how you can get your child plugged into our Revolution Kidz program, or just answer any general questions you may have.
Please direct all questions to our Revolution Kidz Coordinator, Kelsey Brackett, by emailing her at kbrackett@revolutionchurchnc.com